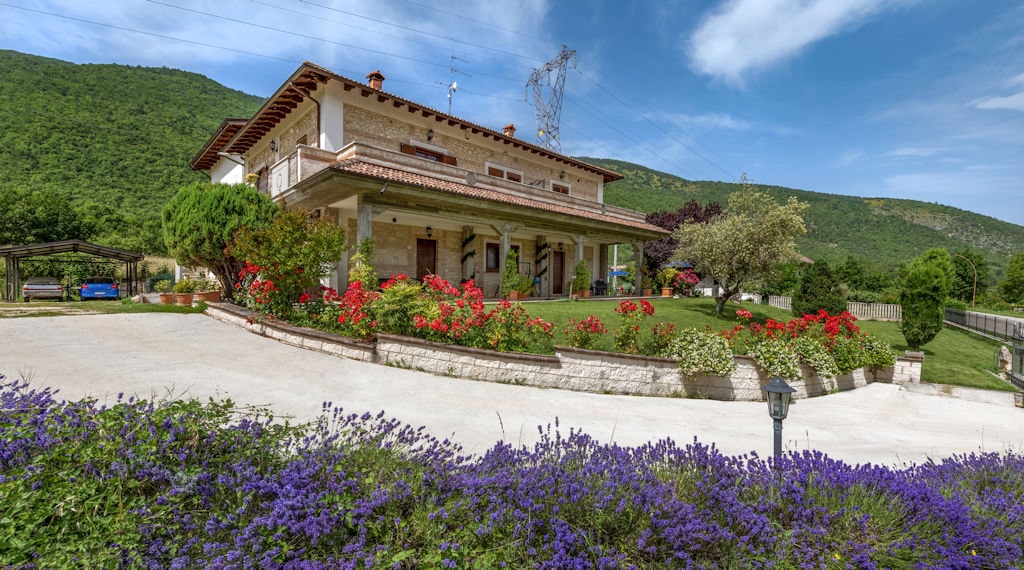 Il Poggio dei Pettirossi is a tourist Bed & Breakfast sited in the Abruzzo's green nature (Italy). It's located in Vallelarga, a quiet town close to Pettorano Sul Gizio.
Mounted like a gem in the middle of "Monte Genzana's park", Pettorano sul Gizio is one of the most beautiful italian ancient suburbs.
With its waterfalls and wilderness, walking trails and medieval architecture, this area is an ideal stop for nature lovers and ecotourism.
Il Poggio dei Pettirossi is a perfect place to enjoy a vacation close to nature, offering relax and quiet that only a Bed & Breakfast can give, far from daily routine and close to famous Towns known for their architecture, history, culture and recreation. Local restaurants offer typical italian food and wines.
Vallelarga is sited among interesting tourist areas such as Sulmona, famous for the "sugared almonds"(confetti), medieval aqueduct, ancient churches and hermitages; Scanno, with a magnificent heart shaped lake, traditional suits and jewellery; Roccaraso, Castel di Sangro, Rivisondoli and Pescocostanzo, for winter sports and cheese products and four national parks, Abruzzo National Park, Gran Sasso, Majella and Sirente Velino.
If you want to know or go to Abruzzo, the region named and sponsored by all as "strong and gentle", come visit us and you will be welcomed in our house as a family person and you will visit places still unspoilt and rich in history and architectural tradition and culinary.
Why choose our accommodation?
Our residence is a green isle in the heart of Abruzzo, where you can admire unspoilt landscapes and taste the famous cuisine of Abruzzo.
The building is finely restored with all amenities like the best hotels.
Traffic, smog, noise and parking problems are distant memories, because tranquility is one of the main requirements of the Il Poggio dei Pettirossi.